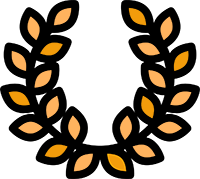 AWARDS: Best Short Film National Competition. Mar del Plata International Film Festival/ Best Short Film. International competition Córtex - Festival de Curtas Metragens de Sintra
OFFICIAL SELECTIONS: Doclisboa, Int'l Documentary Film Festival/ GRABA, Festival Audiovisual/ 5 Pico Fest/ EPA CINE/ Festival Internacional de Cine Documental de Buenos Aires/ La Plata Latin American Film Festival/ Festifreak La Plata/ Ecuador Etnographic Film festival/ Bahía Blanca Latin American Film Festival/ Cordova Short Film Festival/ Maipú International Film Festival
That Summer Without a Home. The mystery of the wandering boys
Free as the wind, the sixteen-millimeter camera of the young Argentinean filmmaker Santiago Reale follows a young farmer and a group of teenagers wandering in summer days in the middle of the rural world.
A farm in the middle of a bucolic landscape. A flooded cemetery. Wet feet. Iron barrels rolling down the hillside. The sun wants to hide in the sunset.
Everything is filmed with beautiful film grain and a narrator who tells us clues to the mystery of that landscape.