Structured in a selection of scraps of a diary, the director's voice takes us into his inner world, addressing his homosexuality, his first love relationships, his family and childhood.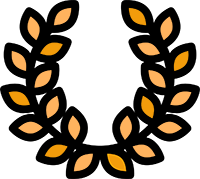 OFFICIAL SELECTIONS: Visions du Réel/ Buenos Aires International Documentary Film Festival/ Taipei Film Festival/ Nara International Film Festival/ Hangzhou Asian Film Festival
"Temperature at Nights" Looking inward in film frames
A voice reads us notes written in the freshness of reminiscence. It is the voice of Yin-Yu Huang, the director of this film. A conversation between three guys who eat pizza becomes the image of one of those notes, and the words we hear reveal that one of them has once been his lover.
This increased dimension between the word and the every-day images is what spins this introspective documentary, in which Huang studies his way of being through pieces of videos recorded during his life.
This inward voyage takes us to the first videos of his childhood captured with a video camera. He asks himself "Who am I?" "Where do I come from?" "What kind of man will I be in the future?" We, in the distance, remain confident.