Within a small, tropical Cape Verdean Island, the beloved Tchinda is hard at work preparing for a Carnival she hopes will capture the town's imagination.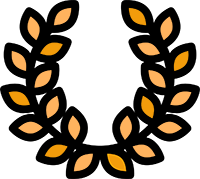 AWARDS: Grand Jury Award. Outfest Los Angeles/ Best Feature Documentary. Chicago Reeling/ Best Documentary. MiradasDoc Canarias/ Best Work, best Direction, Audience Award. LesGaiCineMad/ Best Documentary. Cape Verdean American Film Festival/ Audience Award. Canbegay Canarias/ Maysles Brothers Documentary Award. Belfast FF/ Nomination AMAA African Oscars/ Best International Documentary. Jozi Film Festival/ Audience Award. Colors Cinema/ Jury Award. Mawjoudin Queer Film Festival
Tchinda. Being trans in a magical part of Africa
Despite her great reputation, Tchinda, who prepares a carnival parade in a small town of Cape Verde, remains humble and every afternoon she happily tours the neighborhood to sell her best "coxinhas", a classic Brazilian treat: delicious fried balls of chicken.
Filmmakers Marc Serena and Pablo García Pérez de Lara have crafted a lush, perceptive documentary that at times feels akin to a fairy tale. The film reveals a hidden landscape tucked far away from the world we know, where trans inclusion and teamwork make up the fundamental structure of a truly magical community and culture.