A filmmaker and his childhood friends in Assam, India, explore performative games to resurface personal memories of what it meant to grow up in the shadow of the violence of a rebellion.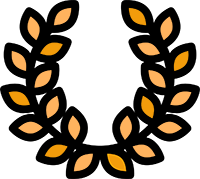 AWARDS: Bala Kailasam Memorial Award for Excellence in Documentary Film-making
OFFICIAL SELECTIONS: Mumbai International Film Festival/ ARKIPEL-International documentary and Experimental film festival of Jakarta/ Astra Film Sibiu International Film Festival/ Yamagata International Documentary Film Festival/ Imagine India/ Guwahati International Short and Documentary Film Festival/ People's Film Festival/ South Asian Short Film Festival/ Indian Documentary Film Festival of Bhubaneswar/ VIBGYOR Film Festival

Tales of our childhood. Turbulent times in India
The Film-maker's childhood friend dons a borrowed uniform and poses as an ULFA rebel.
Another friend opens an old diary. Some other friends rehearse a play from the film-maker's childhood days.
A poem by an ULFA rebel is recited. The film embarks on a journey to revive the memory of growing up in Assam in the 1990s – a turbulent time when the United Liberation Front of Assam (ULFA) was heading an armed rebellion for independence from India.
Violence, death, and disappearance dominate the stories from the film-maker's childhood.
The film recollects and reconstructs fragments of those memories through personal narratives of the film-maker's friends, parents, and relatives.