Premiered at the Venice Film Festival, this film documents the popular insurgency that overthrew the Mubarak regime in Egypt in 2011. The first Arab revolution of the last decade.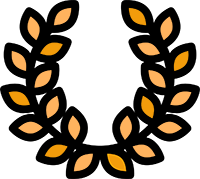 AWARDS: Best Producer Award from the Arab World. Abu Dhabi Film Festival/ UNESCO CICT-IFTC Award. Venice Film Festival/ Best Film Award. Oslo International Film Festival/ Best Film Award. Docu-Days Film Festival in Beirut
OFFICIAL SELECTIONS: Venice Film Festival/ Toronto International Film Festival/ International Documentary Film Festival Amsterdam/ Karama Human Rights Film Festival in Jordan/ BFI London Film Festival/ ANA Contemporary Arab Cinema Series in New York/ Tromsø International Film Festival in Norway
Tahrir 2011. Where the Arab Spring began
Months after Hosni Mubarak stepped down, Egyptians country-wide seem determined to maintain the insurgency until their demands are met.
Directed by Ayten Amin, Tamer Ezzat and Amr Salama, and with the participation of Ahmad Abdalla, the documentary was released at the Venice Film Festival and the Toronto Film Festival in 2011.