In post-independent Lithuania, the intertwined lives of a wedding musician, a mute black flower deliverer, and an unconventional yoga class reveal the nation's quest for identity amidst the allure of Western influence.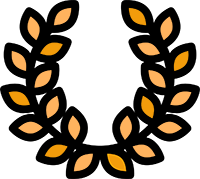 OFFICIAL SELECTION: Visions du Réel/ VideoEX/ Vilnius Short Film Festival/ Go Debut European Short Film Festival/ Lago Film Festival/ Lucca Film Festival/ Festival Film sull'Arte Asolo/ Zubroffka Film Festival/ FILMETS Badalona Film Festival/ RDIM - Montreal Documentary International Film Festival/ Bucharest International Experimental Film Festival/ Reykjavík International Film Festival - out of competition/ Internationale Kurzfilmtage Oberhausen
Syndromes of Mimicry - Independence, Lithuania, Convergence
In this short documentary, we journey through post-independent Lithuania, where three seemingly disconnected tales converge to reflect the nation's struggle with its new identity. We meet a wedding musician mechanically reproducing popular Western tunes, a silent black man navigating his life as a flower delivery person, and a yoga class that appears oddly out of place. These stories serve as allegorical representations of Lithuania's embrace, and at times blind imitation, of Western ideals following its regained independence.