Filmed in black and white, this documentary captures in a simple and direct way the testimony of Fasasi Sunday, a Nigerian migrant in Italy. He tells us about his tortuous trip to Europe, his reality as a refugee and his dreams in a new land.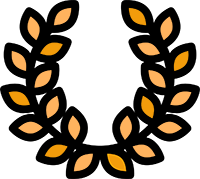 OFFICIAL SELECTIONS: Lavori in Corto/ Front DOC/ Social World Film Festival/ Imperia Film Festival/ DOCUnder30/ Divine Queer Film Festival/ Trame - Periferie e Marginalitá nel Cinema dell´Italia Contemporanea/ COFFI - Cort´O Globo Film Festival/ Mare Festival Salina/ Social World Film Festival
Sunday. From Nigeria to Italy, an austere testimony of migration
Fasasi Sunday left his home, Nigeria, because it is no longer possible for him and others to remain there and is now living in Italy as a refugee.
This 17-years-old young man recounts the tortuous journey that brought him here with the sincerity and rawness of someone who has seen his friends die on the sea.
This documentary observes one person but speaks of many. A compelling story of migration through one man's experience.