Without dialogues or didactic pretensions, this documentary makes an observation of forgotten spaces in Brasilia. In the landscapes gravitates a historical contradictory way to face the construction of this city.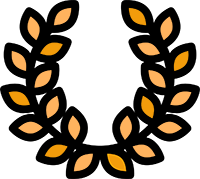 AWARDS: Grand Prix in the category of Experimental Film/Video Art. Belgrade Documentary and Short Film Festival/ Jury Mention. Beast International Film Festival
OFFICIAL SELECTIONS: International Film Festival Rotterdam/ Arat of the Real/ GoEast/ Lima Independiente Festival Internacional/ Dokufest Kosovo/ Ljubljana Short Film Festival/ Pancevo Film Festival/ Zagreb 25FPS/ Rio de Janeiro International Short Film Festival/ Mar del Plata International Film Festival/ Auteur Film Festival/ This Human World/ Sumada International Film Festival/ Festival Internacional de Cine Independiente de Cosquin/ Haverhill Experimental Film Festival/ Croatian Film Days/ Lebanese International Biennale for Cinema and the Arts/ Salto Independent Film Festival/ Front International/ Film Like No Others
All Still Orbit. The two Brasilias
The film links together two apparently unrelated moments in the construction of Brasília: the dream by an Italian saint used to justify its creation and a small city built by the workers constructing the new capital to house them and their families.
How do you make sense of a city built on a dream? Are all dreams made equal? Sometimes a documentary can feel like a fairy tale.