This iconic Oscar-nominated documentary puts us on the front row at the national spelling bee in the United States, where eight teenagers try to spell well and win.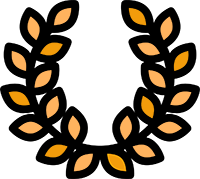 AWARDS: Best Documentary Feature. South by Southwest Film Festival/ Best Documentary, Maverick Award. Woodstock Film Festival/ Golden Maile Award, Best Documentary. Hawaii International Film Festival/ Best Film. Cleveland International Film Festival/ Best First Film, Best Documentary, Audience Award. Portland International Film Festival/ Oscar Nomination, Best Documentary. Academy of Motion Pictures Arts & Sciences
Spellbound. Spelling well to win
This award-winning documentary (including an Oscar nomination) follows eight teenagers on their quest to win the 1999 National Spelling Bee.
The award is not only a moral recognition of their school readiness, it is a milestone that can change their lives through a major college scholarship.