At the beginning of the eighties, the musician Martin Bisi founded in New York the recording studio BC Studio with his colleague Bill Lasswell and with the help of Brian Eno. From this corner of the Gowanus neighborhood, Bisi has recorded great artists such as Sonic Youth, Swans and the Dresden Dolls. This is the story of this center of music production.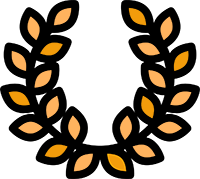 AWARDS: Best Documentary. New Jersey Film Festival
OFFICIAL SELECTIONS: New Jersey Film Festival/ Sound Unseen/ nyMusikk Festival/ Noise Pop Festival/ Lincoln Center's Sound + Vision Live/ Sensoria Music and Film Festival/ Film Fest Gent
"Sound and Chaos" The Story of BC Studio
For over 30 years, Martin Bisi has recorded music from his studio in Brooklyn's Gowanus neighborhood. After a chance New York encounter, the studio was founded with money from Brian Eno, who subsequently worked on the album On Land there.
Working with Bill Laswell and the band Material, Bisi recorded Herbie Hancock's hit Rockit in this underground space. This was the first mainstream, popular song to feature a DJ and a turntable, utilizing "scratching". Following that success, Bisi worked with many other influential musicians there, including Sonic Youth, Swans, Angels of Light, John Zorn, Foetus and the Dresden Dolls. He has recorded across many genres, from experimental music, to hip hop and indie rock in the old factory building by the contaminated Gowanus Canal.
However, the future of the recording studio is in question as it is being squeezed in by the encroaching gentrification of the neighborhood. A new, massive Whole Foods supermarket is opening across the street, the latest addition to this once out-of-the-way area, that Bisi fears will increase property values to the point of pushing out long-time renters and artists like himself.