"With every picture that is taken, the photographed person loses a piece of soul". This belief held by many aboriginal tribes inspires director PV Lehtinen to make this sensory journey through the concept of image and human existence.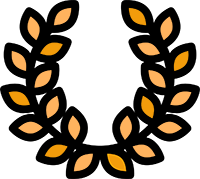 AWARDS: Best Film. Helsinki Short Film Festival/ Special Mention. Cork Film Festival/ Special Mention Tampere Film Festival/ Best Finnish Short Film. Kettu Award
OFFICIAL SELECTION: IDFA/ Rio de Janeiro Short Film Festival/ Festival Du Nouveau Cinéma Montreal/ Dok Leipzig/ Jihlava Documentary Film Festival/ Nordisk Panorama/ ZagrebDox Film Festival/ Regensburg Short Film Week/ Minimalen Short Film Festival/ IndieLisboa/ Life Ljubljana Film Festival/ Planete Doc Film festival/ GIFF Guanajuato Film Festival/ Mecal Short Film and Animation Festival/ Parnu Film Festival
Soul Catcher, a sensory journey through light and the human form
There is a beach. Hundreds of people left behind their busy city life to put their bodies at rest on the golden sands.
There is camera. The lens frames the bodies and faces of these bathers who abandon themselves to an original state of contemplation. They look at us giving their soul as if this picture were their last sign of life.
There is a belief. Some indigenous tribes believe that a piece of human soul goes away with every picture taken.
Director PV Lehtinen builds a beautiful experimental film based on this aboriginal premise. He gives birth to Soulcatcher, an unparalleled sensory journey where light and human form speak about our existence.