After becoming pregnant, a filmmaker confronts a ghost from the past: having another abortion. Suddenly, her mother and grandmother reveal their abortion secrets as well. The truth blossoms so that life can be healed.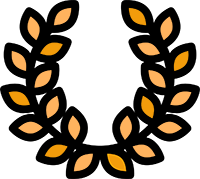 OFFICIAL SELECTIONS: Dokfest Munchen
Some Things Are Hard To Talk About. My Abortion Stories
In the film, filmmaker Stefanie Brockhaus is 35 years old and is a mother of a two-year-old. Her life couldn't be better at this stage with her little family. But suddenly the situation turns difficult. She and her boyfriend are arguing, the pressures of daily life are nagging. In the middle of the crises, she gets pregnant again.
Her boyfriend threatens that their relationship will not support another child. What should she do? She talks to her mother, who's happy to hear about her pregnancy. She's convinced they will pull it off together and have a happy family.
But then the mother turns silent. She tells Stefanie that she had an abortion after she's had her. The mother kept her abortion a secret until now. Stephanie too, have had an abortion before. When she was 25 years, she got pregnant and she aborted. Now, she is confronting the same huge decision.