Dissatisfied with his personality, a young mathematician from a family of divorced academics decides to punish his mother for wrong upbringing. A touching yet humorous story about a mother and son and the creative and destructive power of motherly love.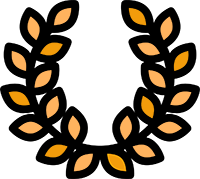 AWARDS: Special Jury Award for Best Appearance. IDFA
OFFICIAL SELECTIONS: Zagreb Dox/ Astra Film Festival/ Festival Film Documenter/ Jihlava IDFF
Solving My Mother. A mathematician calculates his family relationship
Raitis Ozols is a computer programmer, mathematician and occasional magician. In his private life, however, things seldom work out with much mathematical precision.
His relationship with his mother Silvija is particularly complicated. He discusses his inexplicable fear of his mother with his therapist, who would prefer for Raitis to look for a wife and organize his overflowing apartment.
But when Raitis reports Silvija to the police for emotional blackmail, bringing some order into his adult life becomes all the more difficult. Recording as an omnipresent, invisible presence, the camera exposes these crippled relations in long, drawn-out scenes.