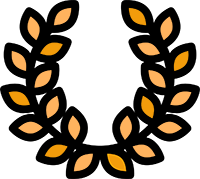 AWARDS: FIPRESCI Prize, Best Sound, Argentores Award to Best Script. Mar del Plata International Film Festival
OFFICIAL SELECTIONS: Berlin International Film Festival/ BAFICI/ San Sebastián IFF/ IDFA/ Guadalajara International Film Festival/ IFF Panamá/ Olhar de Cinema/ EDOC/ FIC Desierto/ Festival Internacional de LIMA/ Sheffield International Film Festival/ DocMontevideo/ Arica doc
Soldier. The chronology of a military training
In Soldier, the shots are fixed and long, leaving space for us, the viewers, to scrutinize the almost virginal face of a young man who decides to take the first steps in the Argentine army.
Devoid of the masculine stereotype with which we relate to an ideal soldier, the young man with brown and innocent eyes successfully develops his daily training step by step.
When given the role of drum player of the martial band, he is assigned with it one of the most historical responsibilities in the military life.
The doubt persists. Is this the profession that this young soldier will want to practice for a lifetime?