How to make another living being happy? And how to do it if that other living being is a turtle? These questions are answered in this short film about Snowy, the little pet of the Wolf family.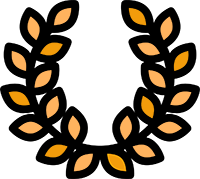 AWARDS: Special Mention for Best Comedy Short. Palm Springs International Shortfest Best Short Film/ Audience Award Best NJ Short Film. Indie Streets Film Festival/ Audience Choice Award for Best Documentary Short.Kansas City Film Fest International
OFFICIAL SELECTIONS: Sundance Film Festival/ Hot Docs/ Critics' Choice Award Nominee/ Philadelphia Film Festival/ Best Short Documentary/ Oxford Film Festival/ Best International Film/ SIPFest Short Film Festival/ Goldcoast Film Festival Special Citation--NON-FICTION/ 24fps International Short Film Festival
Snowy. The life of a turtle
The Wolf family never expected their neglected pet turtle, Snowy, to live so long.
After 25 years in the cold basement, Snowy gets a chance at happiness with the help of a vet, an animal psychic, a scientist and his caretaker Uncle Larry.