Pawel dedicates his life to finding the ideal sound hidden in everyday objects: wires, old toys, screws. This is a short film about his musical obsession.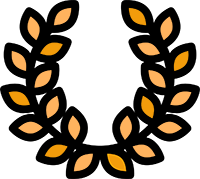 AWARDS: Special Jury Mention. Chicago International Movies & Music Festival
OFFICIAL SELECTIONS: Vision du Reel 2014/ Doxa – Documentary Film Festival 2014/ T-Mobile New Horizons/ Krakow Film Festival/ The Art of Document/ Doc Lab Poland Hot Selection/ Polish Film Festival
Small Instruments. The sounds of the objects
Paweł is a composer and a leader of a music group called: "Small Instruments". He devotes all his life to music obsessively looking for a true sound.
He reveals the magic world of sounds made by various items turned into instruments: screws, wires and old toys. One day he has a dream about a CD placed in a small music box.