Six scenarios play out against the backdrop of modern London, enabling a portrait of human beings as consumers of their own representation.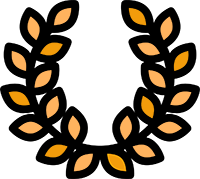 AWARDS: Winner Jury Special Mention. Doc en Courts Lyon
OFFICIAL SELECTIONS: Clermont-Ferrand Short Film Festival/ Visions du Réel/ Hamburg SFF/ DOCS DF/ Dokumentart EFF/ London International Documentary Festival/ San Sebastian Film Festival/ Festival du Film Subversif de Metz/ Peloponnisos International Documentary Festival/ Dangerous Docs/ Festival Interférences
"Sit and Watch" London between presence and virtuality
Six everyday scenarios play out in modern London summoning ideas of representation, spectacle and human behaviour.
A fragmented structure intercuts between the theatre of Parliament, sex in online chatrooms, a dedicated kickboxer training, a downcast tour guide on the River Thames, a lovers quarrel on a night bus and a lesson on the existence of God in a bible study group.
Each character depicted unwittingly becomes observer or observed. Contrasting recording techniques muster doubt about the invisible line of fact and fiction.
These opposing storylines and their intrinsic cast urge the question: what leads men to be constantly creating and consuming an image of themselves?