Tree planting in Rajasthan, India, has become a symbol of freedom in the middle of the desert. Families in this community have abandoned the belief that the birth of a girl is a curse.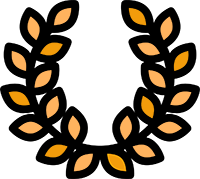 AWARDS: Construir Cine Award, Best Cinematography. FIDBA/ Post Production Award. LA MUJER Y EL CINE/ Best International Documentary. Barichara Cine Verde Film Festival/ Critic´s Award. DOCSMX
OFFICIAL SELECTIONS: Melgaco International Documentary Festival/ SUNCINE/ LA MUJER Y EL CINE/ INTERNATIONAL MOVING FILM FESTIVAL/ FICFUSA
Sisters of the Trees. A dream of freedom in india
In the desert of Rajasthan (India) the birth of a girl is no longer a curse.
The families that previously got rid of their daughters for not being able to pay the dowry, today celebrate their lives by planting 111 trees.
It is the story of those women like Kala who managed to work outside the home and organize others.
Or Bhavari that barely knows how to write and she is educating her daughter Nikita to follow her dreams of becoming a nurse.