Director Olga Delane goes back to her roots in a small Siberian town, where she is confronted with traditional views of relationships, life and love.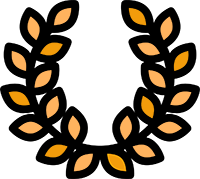 AWARDS: Best Film. Sacramento Underground Film and Arts Festival/ Special Mention. Beirut International Women Film Festival/
OFFICIAL SELECTIONS: IDFA/ Docs Barcelona/ ArtDoc Fest/ Flahertiana International Documentar Film Festival/ Filmfest Hamburg/ DOKUart Bjelovar/ DOKUart Bjelovar/ Elles font leur cinéma/ Salem Filmfestival/ Elles Tournent/ Arica Nativa/ Anthropological Festival/ Jean Rouch IFF/ Margaret Mead FF/ Film Fest Hamburg/ Moldox/ Flaertiana/ Message to man/ Jameson CF Miskolc IFF/ IFF Kerala/ Docs Against Gravity/ Achtung Berlin/ Womens Right Night
Siberian Love. The Secret of a happy woman
Siberian Love provides unrivalled insights into the life of a Siberian village and seeks the truth around the universal value of traditional relationships from the point of view of director Olga Delane who, after having lived for many years in Berlin, comes back to this rural microcosm.
Delane's presence is felt throughout the film. She is part of the action, stimulates the conversations with relatives and brings out their personal opinions in discussions.
With her western lifestyle, Olga provokes her relatives in the small Siberian village and is confronted with their critical comments concerning her relationship status and her lifestyle in Berlin.