The film documents the life aboard the ship Nicolai Pirogov, a floating hospital with the mission to bring medical attention to the remote settlements of the Russian Siberian plain.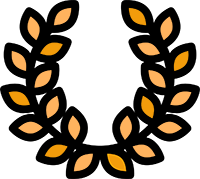 AWARDS: Grand Prix. Barents Ecology Film Festival/ Diploma. Message 2 Man Film Festival
OFFICIAL SELECTIONS: Moscow International Film Festival/ Flahertiana International Film Festival
Siberian Floating Hospital, A curative mission to the bowels of Russia
As soon as the Russian winter withdraws its icy layers, it is time for the ship Nicolai Pirogov, a floating public hospital, to set sail in its curative mission across the rivers of the Siberian plain, a region located far to the north, almost completely covered by a boreal forest.
Director Tatyana Soboleva accompanies the crew of this ship during the several months of its long journey in which they visit about fifty small settlements to bring doctors and medical supplies to the isolated inhabitants, who sometimes can only have medical consultation once a year during the short visit of this floating hospital.
The film documents the daily scenes that take place on the ship and in the small settlements that we visit. The different interactions between the various characters involved in them, whether patients, crew members, nurses or doctors, raise the endemic issues of Russian society.
We refer to dilemmas such as the clash between the divergent views of the city and that of the province, the cultural differences of the various populations and ethnic groups that coexist in a vast territory; and the changing policies of a post-Soviet system of government that might put into question the continuity of the service provided by the floating hospital.