Having escaped from Africa to Europe after being harshly harassed for her homosexuality, Pepsi tells us what it has been like to evade Islam to try to be free far from home.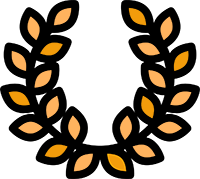 OFFICIAL SELECTIONS: CPH:DOX – DOX: Award Competition/ Cinema du Reel Paris/ BFI Flare/ Sheffield Doc Fest/ Etats Generaux Lussas/ Nuremberg IHRFF/ Docs Lisboa/ Corsica Docs/ Cine Migrante Buenos Aires/ L´ Alternativa, Queer & Migrant FF Amsterdam/ Miradas Doc/ Zinegoak/ Albania IHRFF/ Broadcasters: RAI; VOD: True Story
Shelter. Farewell To Eden
At some point in this documentary, a female voice assures us that we cannot put the religion of Islam and being gay in the same box. The two ideas are simply not compatible.
This poetic documentary addresses the issue of the sexual identity of a transgender person who has had to constantly mutate in order to survive in his environment.
From Africa, she had to escape as a refugee to Europe to survive harassment because of her homosexuality. Now. from Paris. she reflects on her life so far.