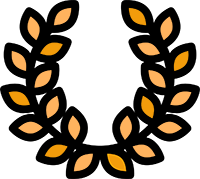 AWARDS: Best Brazilian Short. Olhar de Cinema
OFFICIAL SELECTIONS: Kasseler Dok Fest/ Mostra de Cinema de Ouro Preto/ Pirenópolis Doc/ Cachoeira Doc/ Festival de Curtas de BH/ Mostra Internacional de Cinema de São Luís/ Goiânia Mostra Curtas/ Mostra do Filme Livre/ Cine Under Recife/ CineJardim/ Mostra de Cinema e Jornalismo/ Cine Fest Gato Preto
Shake Up Brazil, A historical musical with a lot of rhythm
Having been in the past the scene of indigenous rebellions during the years of the colony, today Porto Seguro is a consolidated touristic city on the southeast coast of Brazil.
It is believed that it was the first land that the Portuguese trod on the discovery of Brazil, and one of the first places where black slaves arrived brought from Africa. Porto Seguro is all that and more.
Director Carlos Segundo films two male characters that make a living out of tourism of this beach area: a dancer and a tour guide.
His aim is to make vibrate on screen this crossing of identities and cultures that continue to bid for a decent place on the epidermis of a territory that goes through a serious sociopolitical conflict.
And what better way to make everything vibrate than with a musical? In this film the body, the beat of the rhythm and the spoken word are free means to express everything that Brazil feels within itself.