Haunted by a mysterious May night, Rafael's life is suspended in time, as he grapples with the shadowy figures that changed his destiny forever.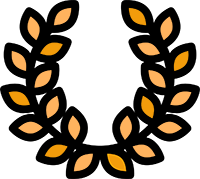 AWARDS: Prix du Jury. Visions du Réel/ Silvestre Award for Best Short Film & Amnesty International Award. Indie Lisboa/ Best film. Film Madrid/ Jury Honorable Mention. Olhar de Cinema Curitiba FF/ Best Director by the Official Jury & Best Film by the Young Jury. Black Canvas Festival de Cine Contemporáneo México/ Best Short Film Competition by the Official Jury & Critic's Jury Award & Honorable Mention by the ABD/APECI Jury & Honorable Mention from the Critical Window Jury. Janela Internacional de Recife/ Best Film Award in the "New Directions" Section. Festival do Rio/ Best Film in the New Languages Section. Antofacine Chile/ Best Film. Márgenes Madrid/ SIGNIS Award of the Cinélatino Documentary Competition. Cinélatino, Rencontres de Toulouse
OFFICIAL SELECTION: Toronto International FF/ Dokufest Kosovo/ FIC Valdívia Chile/ Viennale/ Austria MIDBO/ Mostra Internacional Documental de Bogotá/ RIDM Canada Mar del Plata IFF/ Cámara Lúcida Encuentros Cinematográficos/ EquadoR/ FrontDOC/ Lincoln Center NY/ Transcinema Peru/ FIDOCS Chile/ Göteborg FF/ Frames of Representation London/ Jeonju IFF/ Thessaloniki Documentary Festival
Seven years in May - Night, Unknown, Haunting, Suspended
On a fateful evening in May, as Rafael was returning home, unfamiliar voices whispered his name. Swept away by strangers, Rafael vanished into the abyss of the unknown. Now, even years later, he exists in a perpetual twilight, unable to escape the haunting grip of that singular night.