Since 1905 to approximately 1967, thousands of Australian aboriginal girls who were uprooted from their families were treated as slaves while doing domestic labors in the homes of white families. This film tells the story of the time of the "Stolen Generations" in Australia through the testimonies of five women victims of this state policy.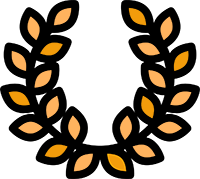 AWARDS: Audience Choice Award. Antenna Documentary Film Festival.
OFFICIAL SELECTIONS: Australian Academy of Cinema and Television Arts/ Melbourne International Film Festival
Servant or Slave, the testimonies of the Stolen Generations in Australia
At the beginning of the 20th century, the Australian State, entirely led by white settlers, carried out a violent policy of assimilation of aboriginal people to the dominant culture. With the justification of an alleged ethnic protection, thousands of girls were stripped of their families and put under a educational regime that instructed them only to perform domestic labor in the homes of white families.
The five women who star in this documentary were one of those thousands of girls who ended up being heavily abused during their youth and adulthood by their employers. From their own voices we hear crude stories of uprooting, traumas and rape as a result of this fierce policy that went into decline at the end of the 1960s.
Director Steven Mcgregor makes visible these forgotten stories from a unique sensibility to build a transcendental film. The issue of Aboriginal identity manages to overcome the perspective of historical recounting and brings to the table questions of the present in an Australia that has much to do to heal the wounds of several generations marked by discrimination.