An experimental portrait of the French pianist Erik Satie through audio recordings, musical compositions and the traces of the spaces inhabited by the musician.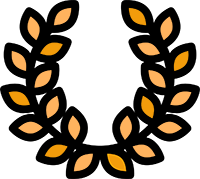 AWARDS: Prêmio do Filme Livre. Mostra do Filme Livre
OFFICIAL SELECTIONS: Rio de Janeiro Semana dos Realizadores/ Visions du Réel/ Mostra de Cinema de Ouro Preto/ Festival de Curtas de Belo Horizonte
Satan Satie, An experimental portrait of an extraordinary pianist
Inspired by the long silences and lack of academic structure that characterized the minimalist music of Erik Satie, this experimental short film takes us into a world that tries to revive the sounds and possible images associated with the life and creation of the French pianist.
Among the visual motives used are the cracked spaces of Satie's apartment, a place to which his relatives could only enter after his death. Between sketches of idyllic buildings and testimonies recorded by his friends, the film flows through his compositions, as if giving form to an inescapable ghost.