Far from the noise of a tourist city, this film reveals a natural oasis in the province of Croatia, where men and women collect salt, harvest olives and manipulate stones to build beautiful walks.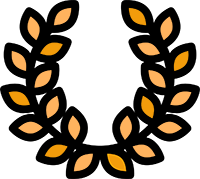 OFFICIAL SELECTIONS: Seem Film Festival/ Mediterranean Film Festival/ Tabor Film Festival/ Liburnia Film Festival/ Kinookus Film Food Festival/ Silafest/ Agrofilm International Film Festival/ Jahorina Film Festival/ Ifolt/ Dokumentart/ Scenecs International Debut Film Festival/ Ekotop International Film Festival/ Ethnocineca/ International Short Tourism Film Festival Of Amorgos/ Ecofest International Festival Of Ecology Films/ American Documentary Film Festival/ Deauville Green Awards/ Cineeco International Festival Of Environmental Film/ Life Sciences Film Festival/ Wine Country Film Festival/ Sleepwalkers International Short Film Festival/ W. Puchalski International Nature Film Festival/ Viva Festival/ Corto E Fieno Festival del Cinema Rurale
Salt, Olive, Stone. Contemplating a rural oasis in Croatia
Conceived as a photographic essay on a rural microcosm in Croatia, this film is a contemplative experience about provincial work.
Through beautifully photographed film frames, we see the manual labor of men and women who take from nature the small, primary pleasures of the human being.
Here, in this natural oasis far from the noise of a populous tourist city, the peasants work in silence in a salt mine, harvest olives and build beautiful walks.