This is the inspiring story of a father who sustains his family by projecting discarded film scraps to children in the neighborhoods of Calcutta, India.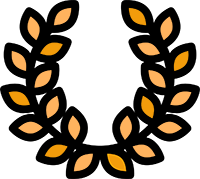 AWARDS: Nominated for an Academy Award for Best Documentary Short/ Best Documentary Short. Woodstock Film Festival/ Winner. Julius Epstein Humanitarian Ward/ Best Documentary Short. Sidewalk Film Festival
OFFICIAL SELECTIONS: IDFA/ Tribeca Film Festival/ Telluride Film Festival/ Sundance Film Festival/ A.M.P.A.S/ True/False Film Festival/ Full Frame Film Festival
Salim Baba. Bringing cinema to the children of Calcutta
Salim Muhammad is a 55-year-old man who lives in North Kolkata with his wife and five children.
Since the age of ten he has made a living screening discarded film scraps for the kids in his surrounding neighborhoods using a hand-cranked projector that he inherited from his father.
A pragmatic businessman as well as a cinephile, Salim runs his projector with his sons in the hopes that they will carry on his legacy of showing films to the local children.