In Roshmia, the last natural valley in Haifa, an elderly Palestinian couple prepares a final standoff with the local authorities to maintain their way of life.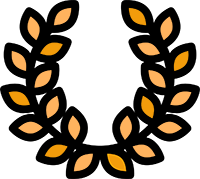 AWARDS: Special Jury Prize. Dubai International Film Festival/ Best Documentary. Open Eyes Award/ Grand Prize for Documentary. Tetouan Int'l Med Cinema Festival/ Special Jury Prize. Algeria Int'l Cinema Festival/ Aljazeera Doc Channel's Award. Aljazeera Int'l Doc Film Festival/ Alkompis Freedom Award. Malmo Arab Film Festival/ Award of Recognition. Scandinavian International Film Festival/ Audience Award. Karama Human Rights Film Festival/ Special Mention. Al Ard Documentary Film Festival/ Best Film Golden Oasis. Festival International du Film Arabe de Gabès/ Best Documentary Feature Film. Martinique International Film Festival/ Best Film Editing. International Independent Film Awards/ Best Feature Documentary. Festival Film Dokumenter/
OFFICIAL SELECTIONS: IDFA/ DOXA Documentary Film Festival/ Fajr International Film Festival/ Silk Road Film Festival/ Festival Int'l Cinema Mediterranean Montpellier/ Movies That Matter Festival/ CineMigrante International Festival/ Houston Palestine Film Festival / Beirut Cinema Days/ Middle East Now Festival/ Sudan Independent Film Festival/ Arab Film Festival South Korea/ Arab Film Festival San Francisco/ Festival Ciné-PalestineLatinArab International Film Festival/ ALFILM: Arab Film Festival Berlin/ Nordic Arabic Film Festival/ DC Palestinian Film & Arts Festival/ Boston Palestine Film Festival/ Days of Cinema Palestine/ Karama Gaza Human Rights Festival/ Palestine ExisterC'est/ Filmer Festival Muestra de Cine Palestino/ Palestine With Love Film Festival/ ArabiskeFilmdager 'Arab Film Days'/ Arab Film Festival Australia/ Human Rights Human Dignity IFF
Roshmia. A Palestinian elderly couple resist
Yousef and his wife Amna have lived in a shack all alone in their eighties since 1956 in what seems to be a life of serenity; far away from the loudness of modern life. Amna originally descents from the Gypsies of Palestine,
Life remains peaceful in Roshmia until the Israeli authorities endorse a new road project and order to confiscate their land, demolish the shack and throw them out.
A friend of the couple tries to secure compensation from the municipality but the shack is Yousef's home that he insists on keeping; living in bliss and comfort as ever, however, the negotiations continue and tension grows among the three.