Through interviews conducted in a video workshop, the inhabitants of a neighborhood in the margins of Rome talk about their lives, their hopes and their sense of identity.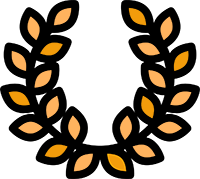 OFFICIAL SELECTIONS: Visions du Réel, VIS Vienna Independent Shorts, dokumentART – Europäisches Dokumentarfilmfestival, Int. Short Film Festival Uppsala/ Int. Film Festival, Cork/ Youki – Internationales Jugend Medien Festival/ IDFA - Internationales Dokumentarfilm Festival Amsterdam/ Filmwinter/ Glasgow Short Film Festival/ One World Romania documentary film festival/ International Documentary Film Festival Iowa City/ LIDF – London Internationale Documentary Festival/ This Human World Festival
Romanes. The forgotten in Rome
Romanes is based on 270 minutes of video footage shot in 2009 at a video workshop with young Roma and Sinti. Called "villaggio attrezzato via dei gordiani", this camp was held in Rome's Centocello neighborhood.
The main intention of this project was portraying a culture and a generation whose protagonists, though they were born in Rome, have no right to Italian citizenship.