Through a patient observation, this film takes us into the underworld of Bolivian miners, specifically the ancestral Cerro Rico mine.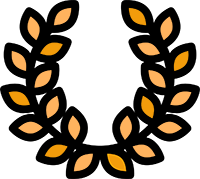 AWARDS: Slovak Film Institute Award. International Festival of Ethnological Film
OFFICIAL SELECTIONS: Cinéma du Réel/ Docville/ Festival Millenium/ Ethnocineca/ Mediawave/ 6ème Congrès de l'Association Anthropologique du Portugal/ Mostra Internacional de Cine Etnografico/ Sembrando Cine/ Film Festival della Lessinia/ Film Festival della Lessinia/ 7eme cérémonie des Magritte/ Guadalajara International Film Festival
Reveka. Into the darkness of a mine in Bolivia
500 years after the first Spanish settlers did it, the Cerro Rico mine is still being mined.
Reveka follows four Bolivian miners who leave the beautiful Andes every day to work in the dark and lonely mine, a place with a lot of history and riddled with ghosts.
A sensuous film about the fears, dreams and superstitions that colour the miners' daily lives.