Through the old objects of a house in Portugal and the letters sent among relatives during the past century, director Jola Wieczorek draws a beautiful essay on life and its resonance in all that remains.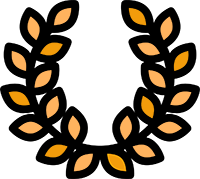 OFFICIAL SELECTIONS: Locarno Film Festival/ Festival des Österreichischen Films/ Crossing Europe Film Festival/ DocLisboa
"What Remains" The life behind our objects
Floating around the spaces of a house in Portugal, just like a ghostly presence, the film camera shows us the objects that inhabit it. Books, umbrellas, statuettes, the sponge of a dishwasher, a ring. Each object occupying its place, full of life and at the same time in a stunned appearance, as in a wax museum.
Simultaneously, we hear voices reading letters sent from relatives who share their experiences from the distance. Are they perhaps the voices of people that once inhabited this house and now are not there anymore? The film does not give explanations, but it does convey a sensation as vivid as it is devastating.
Moving out of the house, towards an antique shop that shelters some of these objects, What Remains reveals the life behind those material pieces that, unwittingly, are the confidants of the lives of many.