Against the stunning setting of modern Estonia, this film explores a singing tradition of mysterious power called the Regilaul. These songs still fire the imagination today, weaving together people and nature through music.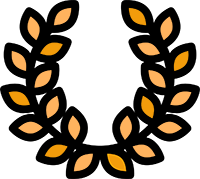 OFFICIAL SELECTIONS: Tartu World Filmfestival/ BELEF/ Der Neue Heimatfilm/ NordischeFilmtage/ Festival Jean Rouch/ International Festival of Films on Art/ EURORAMA/ UNERHÖRT!/ FIDOCS/ Ischia Film Festival/ Bayside Film Festival/ Matsalu Nature Film Festival/ Melbourne International Arts Fest
Regilaul, Songs Of The Ancient Sea
The central idea of folklore is that the cycle of life is indestructible. This concept, which is heard at a moment of this beautiful musical documentary, sheds light on the survival of the Regilaul, an ancient Estonian singing that is still practiced in the country.
After having made several films about the musical and cultural customs of nomad communities, this is one of the most recent film of Ulrike Koch, a dedicated observer on the faculties of the people who still transmit their customs orally performing them through a cappella singing, epic poetry, legends and traditional ways of everyday life.