A veteran Georgian wrestling champion faces his biggest challenge in the autumn of his life: loneliness. As a good undefeated player, he follows the trail of a lost woman he still loves.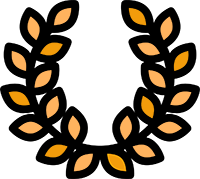 AWARDS: Best Central and Eastern European Documentary. Jihlava International Documentary Film Festival/ Special Mention. Magnificent 7
OFFICIAL SELECTIONS: Visions Du Reel/ Moscow International Film Festival/ RIDM/ Festival dei Popoli/ Black Nights Film Festival/ Vilnius Documentary Film Festival/ Zagreb Dox/ Trento Film Festival/ DOK Munich/ DocAviv/ Let's Cee Film Festival Jihlava International Documentary Film Festival/ Lithuanian Film Awards/
Ramin, The last battle of a veteran wrestling champion
Ramin does the small and enriching tasks of his daily life. The confident and silent camera of director Audrius Stonys follows him with intuition while the old man gets comfortable in his small and humble house or visits the local market of the Georgian town where he has lived all his life.
There, old and new generations admire him for his epic career in the world of Chidaoba, the name of the folk wrestling tradition in Georgia, which is a cultural phenomenon in the eastern European country. Ramin is known to have won seven opponents in just 55 seconds, an achievement without equal, not even worldwide.
Today, Ramin takes a drink of liquor in honor of his beloved deceased mother, a strong taste that passes through his throat and takes away the feeling of loneliness, at least for a while. But Ramin, who never got used to losing, wants to keep fighting. One day he gets up from his bed and goes out to look for the woman who left him five years ago and that he still loves irremediably.