The Earth's population is increasing. Genetically engineered crops shall secure the world's nourishment. And soy is one of them. This documentary exposes the collateral damage of this agricultural system in Paraguay, the fourth largest exporter of soybeans in the world.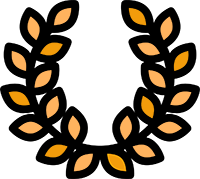 OFFICIAL SELECTIONS: IDFA International Documentary Film Festival Amsterdam/ Banská Bystrica International Environmental Film Festival/ Washington D.C. Environment Film Festival Washington D.C./ Nonfiktionale / Vaasa International Nature Film Festival/ Festival Filmar en América latina/ Muestra Internacional documental Bogotá/Vancouver International Film Festival/ NaturVision Filmfestival Ludwigsburg/ Full Frame Documentary Film Festival/ Roma Independent Film Festival/ Berlinale German Cinema/ DocPoint Helsinki/Solothurner Filmtage/ Filmfest Hamburg/ Visions du Réel Festival international de cinéma Nyon
"Raising Resistance" Unveiling the problem of genetically engineered crops
This film begins with a protest by the farmers of an agricultural town in Paraguay who have stopped the activities of a large agricultural corporation due to the constant irrigations of pesticides, a poison that has displaced residents and damaged the health of adults and children.
This scene of resistance is, in short, the subject of this beautifully photographed documentary that unveils the cruel side of large-scale generic engineering agriculture, focusing particularly on the cultivation of soy in Paraguay, the fourth largest exporter of soybeans in the world.