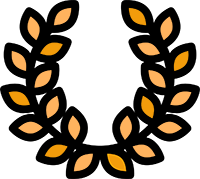 AWARDS: Best Film. L'ISELP Festival du film sur l'art
OFFICIAL SELECTIONS: IDFA/ Cinedans/ Cinéma du Réel/ FIFA Montréal/ Docville/ Dokfest/ Los Angeles Film Festival/ Lemesos International Documentary Film Festival/ Filmfestival Oostende/ San Francisco Dance Festival/ Haifa IFF/ International Dancefilmfestival Brussels, l'art difficille de filmer la dance/ Doc Lisboa/ Dancing in the Dark/ La Comedie de Clermont Ferrand/ Dublin Dance Festival/ Malta Festival
Rain. The ballet as a search of beauty
The filmmakers Olivia Rochette and Gerard-Jan Claes followed the rehearsal process from the auditions to the opening performance.
The documentary focuses on how De Keersmaeker and the Rosas dancers convey the dance idiom of the choreographer to the classically trained ballet dancers.
The rigidity of ballet gives way to another kind of severity, namely the mathematical pattern of Rain, which, however, conceals a powerful emotional layering.
A poetic documentary about searching, looking and hesitating within the walls of the opera.