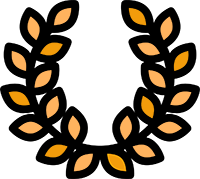 AWARDS: Best Music Award. Yılmaz Güney Award and SİYAD "Cüneyt Cebenoyan"/ Best Film Award. Adana International Film Festival/ Best Documentary Award. South East European Film Festival Los Angeles/ Best Feature Documentary Award. SİYAD Awards/ Audience Award. PROVINZIALE – Filmfest Eberswalde/ Art, Heritage and Cultures of the Mediterranean Prize. PriMed/ Nominee for Special Jury Prize. Golden Kapok Award Competition/ Grand Prize at Festival International du Film sur l'Art/ Grand Prix de la ville. Tétouan, Festival de Cinéma Méditerranéen de Tétouan/ Best Feature Film Award. Sebastopol DFF
Queen Lear. A peasant women's theater group
In the early 2000s, a handful of peasant women in the mountains of southern Turkey formed a theater group, which later became the subject of the documentary "The Play." The women performed their own life stories in the village, and the play changed their lives.
Now, they hit the road with an adaptation of Shakespeare's King Lear, traveling the dusty, dangerous roads to the farthest mountain villages where there isn't even running water.
Along the way, their lives merge with the world of King Lear and they bond with "the good and the bad," "the young and the old," "the rich and the poor," "the honest and the dishonest" of the play.