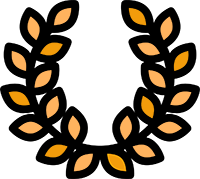 AWARDS: Special Jury Award for Best Documentary Film/ Rajasthan International Film Festival
OFFICIAL SELECTIONS: Montreal World Film Festival/ Mumbai Film Festival/ Doc Leipzig/ International Film Festival of India/ Tiburon International Film Festival/ Taiwan International Documentary Festival/ Olhar de Cinema/ Edinburgh International Film Festival/ International Festivals Signs of the Night/ Doclisboa
Pushkar Myths. A mystical gathering in India
Pushkar is a small town in the Federal State of Rajasthan in northwest India and one of the holiest places of Hinduism.
Once a year, however, during the full moon in the autumn month of Kartik, the town and the desert surrounding it turn into a sprawling fun fair with Ferris wheels and carousels, music from folklore to rock and colorful dance performances.
Thousands of people, Hindus and Muslims alike, pour in from villages in the whole region to trade camels, horses and cattle. The spectacle appears in the desert as suddenly as a Fata Morgana. And just as suddenly the colorful magic is over.
Director Kamal Swaroop – who shot one of the (post-)modern classics of Indian cinema with "Om Dar-B-Dar" in 1988 – captures the exuberant goings-on with a precise eye for strong images and details, exploring the myths and gods of India as well as their political instrumentalisation.