A nine-year-old girl and her parents, the three of them locked up at home. The girl must do her school homework, but the daily routine, with all its weight, will bring a struggle between patience and duty.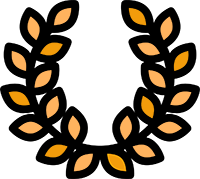 AWARDS: Best Documentary. SEE a Paris/ Honorable Mention. The Stone Flower Youth Film Festival/ Honorable Mention. Stourbridge Film Festival

OFFICIAL SELECTIONS: Cinema Verite Iran documentary film festival/ Film Mediteran Film Festival/ ZagrebDox/ Short Film Festival/ Movie Asia Film Festival/ Fibula – Documentary Film Festival/ Cefalù Film Festival
Push - Pull. A family and a school assignment
A family, a nine-year-old child, and an inadequate elementary school curriculum. The child's work desk becomes the stage for a tragicomic family drama.
Who will be the first to break under the burden of "knowledge"? The caring parents or their self-centered offspring?