An atmospheric portrait of Port Nolloth, a place that was once a chimera of diamond mining in South Africa and now struggles between oblivion and survival.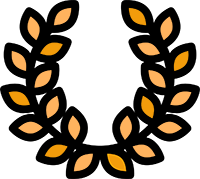 OFFICIAL SELECTIONS: Visions Du Réel/ IDFA/ Amiens International Film Festival/
Port Nolloth: Between a Rock and hard place
Once a thriving diamond mining hub on the remote South African West Coast, the town of Port Nolloth has been forsaken after the mining corporates turned their backs on the area.
Following three of it's inhabitants, Felix Seuffert's debut documentary atmospherically explores what's left of the diamond fever: There is Nick, the god-fearing ex-mayor who was charged with illegal diamond trading; Derrick, a taxi driver trying to get back on his feet after being convicted of smuggling and Geoffrey, an ageing diamond diver, driven by his firm believe in a lucky break.
Supported by jazz composer Shane Cooper's sublime soundtrack Seuffert's atmospheric visuals bring out the melancholy that has beset the town, hiding in the beautiful loneliness between the harsh Atlantic Ocean and the sheer endless desert of the Namaqualand.