Three prodigious Caribbean pianists located in Havana, New York and Las Canarias, Spain, make a tribute to Ernesto Lecuona, the pioneer pianist of Caribbean jazz.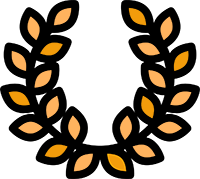 AWARDS: Best Documentary Film. World Film Festival/ Best Documentary. Montreal World Film Festival/ merit Award. International New York Film Festival
OFFICIAL SELECTIONS: IDFA/ Havana Film Festival/ Vancouver Latin American Film Festival/ SEMINCI
Playing Lecuona. The pioneer of Caribbean jazz
Playing Lecuona is a musical journey through the works and living spaces of Ernesto Lecuona, the internationally acclaimed Cuban pianist and piano composer.
Serving as guides through Lecuona's music are three of the most gifted Latin jazz pianists in the world: Chucho Valdés, Michel Camilo, and Gonzalo Rubalcaba.
Valdés fuses Latin jazz together with Afro-Cuban rhythms in Lecuona's native Havana; Camilo recreates elegant aural soundscapes in New York and the Canary Islands; and Rubalcaba fuses jazz and flamenco in Seville, the heart of Andalusian Spain.
Together, these three musicians provide a rich portrait of Lecuona's music and its lasting influence.