Welcome to the Wild West. That is, a Spanish town located between Murcia and Almeria where Sergio Leone filmed several of his films. Many years later, this place in only a ghost town inhabited by wandering characters who yearn for a prosperous past.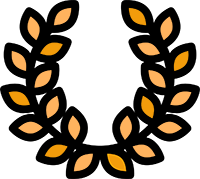 OFFICIAL SELECTIONS: Go Short - Festival fur Kurzfilm Nijmegen/ Nyon Visions Du Reel/ documentART/ Uppsala International Short Film Festival/ Duisburger Filmwoche/ Filmschoolfest Munich
Pistoleros, A unique western documentary
Between Almeria and Murcia there is a town with the arid and flat geography that several great Hollywood directors used to shoot memorable westerns. But now, many years later, those who were extras of those films barely survive between loneliness and the lack of work in this abandoned and decadent village.
Through beautiful shots accompanied by a music score related to the genre of cowboys, this short film is a timeless journey to the western imaginary told in scenes inhabited by characters that navigate between absurdity and existentialism.
In this curious look on the evolution of a space that was once a "gold mine", a meeting of men in a traditional tavern, a young man grooming his revolver or a body dressed in a cowboy suit slumped on the ground have never been so unfamiliar to a Sergio Leone's film.