A documentary of an expedition to Churchill, Manitoba, Canada, to film the Northern Lights.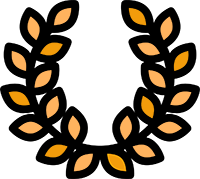 AWARDS: Best Film, Best Cinematography and Best Writing. Hot Docs Toronto/ La Sarraz Prize. Locarno International Film Festival/ Best Writing, Best Cinematography, Best Film. Canadian Independent Film Caucas Documentary Awards/ Awards For Excellence In The Arts. Swiss Ministry of Culture/ Certificate Of Merit Award. Chicago International Film Festival/ Award For Excellence. Yamagata International Documentary Festival/ Grand Prize. Figueira da Foz International Festival/ Best Ontario Film. MCTV/ Certificate Of Merit. Golden Gate Awards.
Picture of Light, A poetic expedition to the Northen Lights
The process of capturing the images of the aurora borealis in artic lands becomes a poetic essay in which magic, electromagnetism, superstition and light are reinterpreted as phenomena of contemporaneity.
The words of the renowned filmmaker Peter Mettler fall like drops scattered around the images of the "making of" the expedition of a group of filmmakers who travel to Churchill, Maniatoba, Canada, in search of the psychedelic northern lights.
The contemplative experience allows Mettler to draw on anecdotes of his life that may seem superfluous but manage to contain deep human dilemmas.
The problem of cinematic representation of what surrounds us and the power of the media to legitimate the real world turn out to be the two main themes of this beautiful essay.