Through an observational exercise, this short film documents the only hour of freedom for prisoners in a Brazilian jail.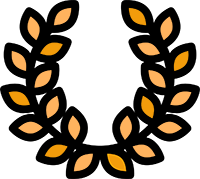 AWARDS: Melhor Documentário. IN THE PALACE International Short Film/ Melhor Filme. Bucharest International Short And Medium Length Film Festival/ Melhor documentário. ZAGREB DOX/ Melhor documentário Curta. Santos/ Melhor filme. festival Diálogos do Cinema/ Melhor curta-metragem. Festival É tudo verdade/ Prêmio aquisição Canal Brasil. É tudo verdade
OFFICIAL SELECTIONS: Semaine de la Critique Festival de Cannes/ Festival International du Film des Droits de l'Homme de Paris/ Mostra de Cinema de Tiradentes/ Festival Internacional De Curtas-Metragens de São Paulo/ Int'l Film Festival Human Rights/ BrasilCine/ Flickrfest/ Ozu Film Festival/ IDFA/ Havana Film Festival/ Duhok International Film Festival/ Curta Cinema/ Vitória Cine Vídeo/ Curta Brasília/ Curta Santos/ Goiânia Mostra Curtas/ CachoeiraDoc/ Mostra Cinema Conquista/ Festival Internacional de Curtas de Belo Horizonte/ Metropolis Cinema In Collaboration With The Institut Français Of Beirut/ Festival De Cine De Lima/ Sarajevo Film Festival/ Czech Cinematheque/ Morelia International Film Festival/ Indiespace/ Supporting Korean Independent Cinema/ Institut Français, Mascate/ Mostra Kinoarte de Londrina/ Festival Dok Liepzig/ Brazilian Film Festival of Toronto/ Jihlava Int'l Documentary Film Festival/ Festival de Cinema de Três Passos/ Festival International du Film des Droits de L'Homme de Paris
Pátio. One hour of freedom in a Brazilian jail
During the sixteen minutes of this documentary, a fence divides a screen filled with freedom.
It is the only time of freedom in a courtyard for a group of Brasilian prisoners during their incarceration. Here they play soccer, dance capoeira and talk about their life in freedom.
This striking observational document is a kind of claustrophobic look at life in confinement and an evidence of resilience.