A look at four barbershops located in Raval, a neighborhood in Barcelona's old town. These four small businesses of foreign origin are full of stories of uprooting, family and a better life in another country that swarm through memorable characters.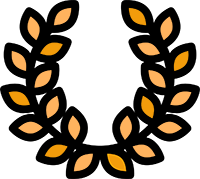 AWARDS: Best Film. Filmfest Schleswig-Holstein/ Best Documentary. Achtung Berlin
OFFICIAL SELECTIONS: DocsBarcelona/ Documental Madrid/ ALCANCES Film Festival/ Hofer Filmtage/ Festival International de Cine y Derechos Humanos de Valencia/
Parrot At The Milk Bar, Four barber shops in the heart of Barcelona
The four barbershops that we will inhabit in this documentary will be very difficult to forget. Its barbers, most of them immigrants of varied origins such as Morocco, Bolivia and Pakistan, run their small business day after day, among anecdotes, new and loyal clients, and the advice they give to the future generation of young people that try to live in a different country.
Seen as "a home away from home", as described by the filmmaker Ines Thomsen, the barbershops acquire a personality of their own and become spaces conducive to the sharing of knowledge and the transfer of culture. The film, which proposes a completely observational approach, passes before our eyes as a pleasant detachment on a universal institution that crosses all civilizations: barbershops and hair salons.