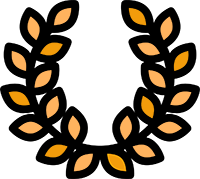 AWARDS: Best Director. Low Cost De Sabadell Film Festival/ Special Mention to the Best Editing. Cinemavvenire/ Distribution Prize. Rizoma Film Festival/
OFFICIAL SELECTIONS: Helsinki International Film Festival/ CinEspaña Toulousse/ Visual-MA/ Alcine/ Malaga Spanish Film Festival/ D´A Barcelona/ Muestra Lupa de Documentales/ Las Palmas International Film Festival/ Transilvania International Film Festival/ Alcances Cádiz/ Festival de Cine de Isla Antilla/ FestiFreak/ Seminci/ Arizona International Film Festival/ Brooklyn Film Festival/ Moscow Documentary International Film Festival/ IberoDocs. Edinburgh International Film Festival/ Picnic Film Festival/ New York City Independent Film Festival/ Sose International Film Festival/ Southeastern Film Festival/ La Indie Film Fest/ International Open Film Festival/ DocFeed/ Canada International Film Festival
Paradiso, The life inside the last adult movie theater in Madrid
Duque de Alba is the last movie theatre of Madrid that shows pornographic films, a history that began since the end of Franco's dictatorship in the late seventies. In Paradiso we follow Rafael, the projectionist of this cinema, who, along with his wife, is responsible for giving life to this unique place.
Despite the undeniable atmosphere of decadence that gravitates in the solitary spaces of the cinema, what strikes us the most is the unwavering hope of Rafael that something can always be done better in his job. His presence is also a narrative device to show every corner of the place.
What matters for director Omar Razzak is to capture the slight relationship between the movie theatre and the humans who usually inhabit it. Everything happens outside the screening room, from where only the echo of the moans of men and women in their search for sexual climax is heard.
Far from the screen other colorful characters, many of them faithful moviegoers, talk among themselves, smoke and have a drink or even sing a song a cappella in a lonely hall of this mystical place.