Through testimonies and archive footage, this film tells the story of people from Borgo who escaped fascist Italy in search of a new "El Dorado" in the African colonies.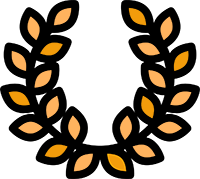 AWARDS: Best Film Yoga Award. Biografilm Festival/ Scam Jury Prize and Documentary Sur Grand Écran Award. Filmer Á Tout Prix
OFFICIAL SELECTIONS: Festival Itinérances/ International Film Festival Nino Otok/ Filmer Á Tout Prix/ Modena Via Emilia Doc Fest/ Festival Carta Carbone/ Festival Du Film Historique de Waterloo/ Les Écrans Du Réel/ Les Étoiles de la Scam
Overseas. From Fascist Italy to the African Chimera
In Fascist Italy in the thirties, many inhabitants of Borgo emigrated to the colonies of the Italian Empire in Africa.
Pushed by poverty or the spirit of adventure, they went in search of what the Eldorado propaganda had promised them.
But their dream crumbles after just a few years of hard labor. War and the fall of the regime led to the loss of the colonies, forcing them to return to Borgo having lost everything.