This documentary not only reviews the work of the revolutionary and controversial choreographer Dave St. Pierre, it also chronicles the days before his only hope to keep dancing: a double lung transplant.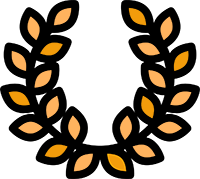 AWARDS: Best Feature Length Documentary. Jutra Awards/ Best Dance Feature Film. Wine Country Film Festival/
OFFICIAL SELECTIONS: CALQ Award/ Canadian Screen Awards/ Association québécoise des critiques de cinéma/ Collegians' Award for Quebec Cinema/ Hot Docs/ Festival du film de l'Outaouais/ Canadian Front - MoMA/ Festival international du film francophone de Namur/ Raindance Film Festival/ Rendez-vous du cinéma québécois/ Filmfest Hamburg/ Tubigen Film Festival/ Antenna Film Festival/ Cinéma du Québec à Paris/ Bucharest Red Carpet/ Les Rendez-vous du cinéma québécois/ The International Art Film Festival/ Doc Loundge Stockholm Modern Dance/ Internationales Dokumentar Film Festival München/ Let's Dance International Festival/ Festival À nous de voir - Cinema & Sciences/ Whitehorse French Film Festivals/ Singapore International Festival of Arts/ Festival international du film de Sherbrooke/ Wine Country Film Festival/ LOIKKA Dance Film Festival/ Cinémathèque de Copenhague
Over My Dead Body. The greatest challenge of a revolutionary choreographer
Dave St-Pierre, 34, has cystic fibrosis. The average life expectancy of sufferers is 37. Dave's doctors have given him only two more years to live, unless he receives a lung transplant.
Dave is fifth on the transplant waiting list when he receives a call from the doctor. A donor has been found and the lungs are being rushed to the operating room for final testing. Dave has two hours to get to the hospital.
Two hours that might be his last two hours of life, if the operation doesn't work. Or the procedure might give him new hope. This film is the story of a man waiting for life or death.