A young girl returns home after from a Youth Educational Center in Lodz. On the eve of her 18th birthday, the fears that were previously veiled inside her will emerge.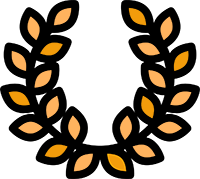 OFFICIAL SELECTIONS: Planete + Doc Film Festival/ Opera Prima en Corto Film Festival/ International Criem&Punishment Film Festival/ U. FRAME, International Academic Video Festival/ Traces de Vie Film festival/ International Documentary Film Festival Off Cinema/ Cinema du Reel/ Festival of Nations/ Belize International Film Festival/ MARFICI/ International Short Film Festival FIC Buenos Aires/ Festival Dei Popoli/ T-mobile New Horizons/ Silhouette Film Festival/ Astra Film Festival/ Zagreb DOX FF/ Open Place Short Film Festival/ International Documentary Film Festival Flahertiana/ Cambridge International Student Film Festival
Osiemnastka. A young girl at the threshold of independence
A girl from Youth Educational Center in Łódź will soon turn eighteen. After coming back home, she is planning to throw a birthday party.