In this documentary, the screen is divided into 9 frames to show us the service of the Reformed Church in Holland in a way we would have never expected.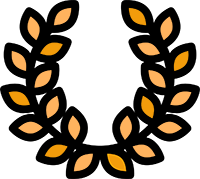 OFFICIAL SELECTIONS: Rotterdam International Film Festival/ Riga International Film Festival/ RURU gallery/ Bucharest Experimental Film Festival/ Internationale Kurzfilmtage Winterthur/ Madrid International Cinema Week/ Geestdrift Festival/ Marathon of New Dutch Cinema/ T-Mobile New Horizons Film Festival/ EYE Film Institute/ Museum of Contemporary Art The Netherlands/ International Documentary Film Festival Amsterdam (IDFA)/ IMPAKT Festival/ UHM The Hague/ Nominated for the Overduin prize at the final exhibition of the Royal Academy of Arts/ Nominated for the Photography Department Prize at the final exhibition of the Royal Academy of Arts
Order of Service. An experimental film about repetition
Repetition is, in itself, the basic requirement of every ritual.
The director Henk Otte explores this premise by showing us 9 services of the Reformed Church in Holland dividing the screen into 9 equal parts.
The exercise invites us to move our eyes throughout the screen in search of patterns, variants and repetitions that make us reflect on ritual and faith from an aseptic vision that is still human.