An observational film about how life moves on a bicycle path in Latvia named after Alfred Rubiks, a former communist president elected to the European Parliament to represent the country whose independence he opposed in the early 1990s.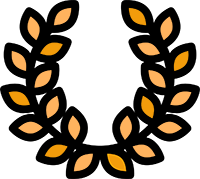 OFFICIAL SELECTIONS: Venice International Film Festival/ Vision Du Reel/ Taiwan International Documentary Festival/ Jihlava International Documentary Film Festival/ ZagrebDox/ Bafici/
On Rubiks Road, Latvia seen from a bycicle path
No other filmmaker than Laila Pakalnina could make a political film out of the simple observation of a public bicycle path. In her filmography we are accustomed to position ourselves from her acute gaze to her native Latvia, with which she finds what we could call a gesture of amazement within a quotidian, almost monotonous, flow of life.
In this case, a bicycled path built in 1980 under the name of Alfred Rubiks, a former Latvian president and Communist leader who opposed the independence of his country in the early nineties but was then elected to the European Parliament to represent it, becomes a metaphor for a country that is constantly moving but that does not seem to be sure in which direction.
That daily irony that can be found at the corner of the neighborhood is precisely what Pakalnina points out to us so that we can make our own mind about the images we see. This way, hundreds of people, children, young, adults, everyone at their own pace and on the means of transport of their choice - be it their feet, a bicycle or a skateboard - pass in front of our eyes for half an hour as if drawing an infinite trace in which the only certainty is life, not the destination.